Flexible Price Configuration
Craft the perfect pricing strategy across your rates, products, margins and currencies. Eliminate pricing errors and ensure consistently profitable deals.
Keep track of cost, price and margin
Replace the endless duplication of pricing spreadsheets with a cohesive platform that keeps quotes in sync with your pricing, and makes it easy to forecast pipeline cost, price and margin.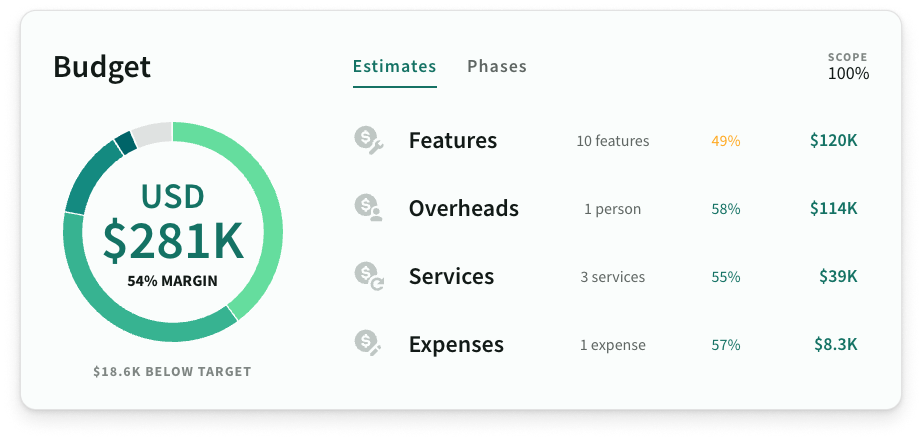 Pre-approve rate cards and margins
Streamline approvals with multiple, dynamic rate cards with pre-approved margin ranges. Set target price and margin on any deal.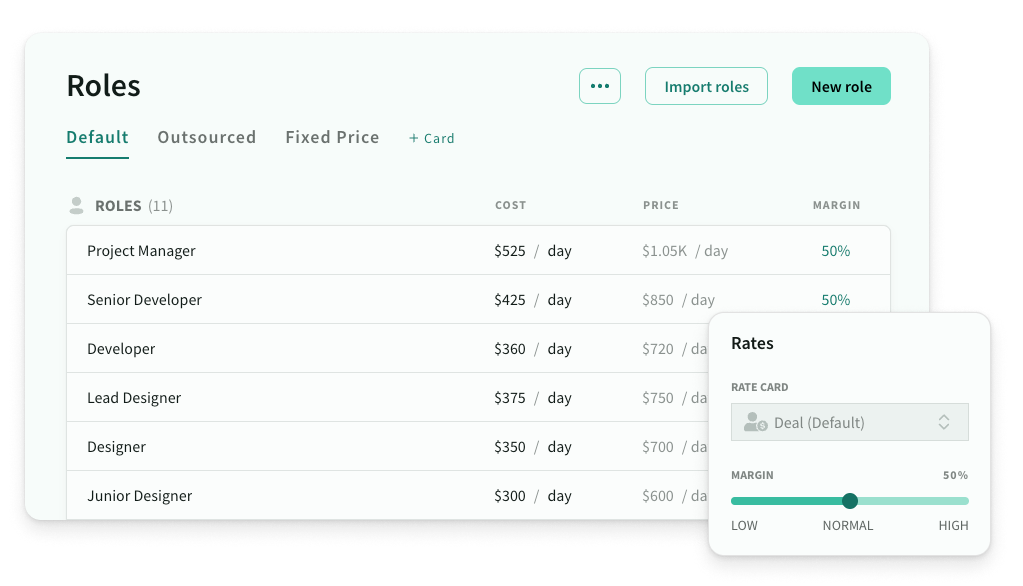 Simplify estimation and standardize delivery with blended rates
Enforce seniority ratios and skill mixes for specific deliverables with blended rates, ensuring efficient and consistent estimation.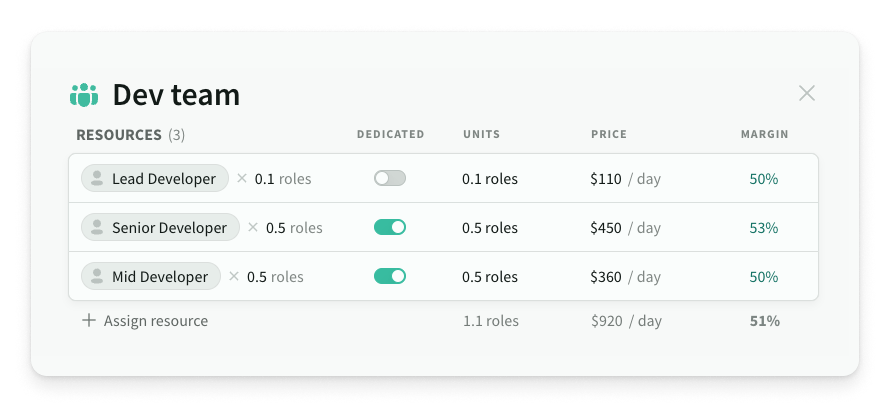 Scale unit-based pricing across your products and services
Create unit-based pricing based on tiered, volume or stepped ranges. Set custom units and recurrence periods to model complex subscriptions and licenses.
Drill down into the details at any level
Detailed commercial breakdowns at every level - understand the pricing of every phase, feature, deliverable, product and service.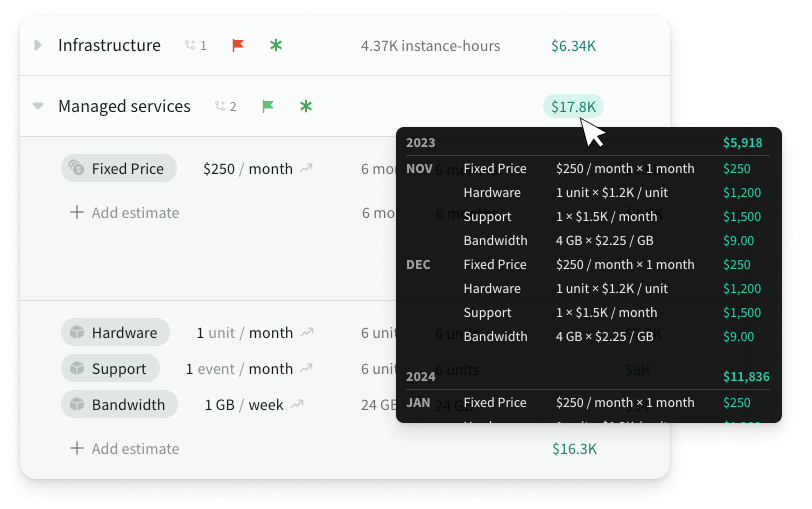 Ensure deals remain in sync with evolving prices
Preview changes before updating a deal to your latest pricing with a detailed breakdown of changes and automatic versioning.
Quote in any currency
Generate quotes in any currency with fixed or live exchange rates. Smart round-ups ensure generated quotes always use sensible rates in the target currency.
Automatic payment milestones
Dynamic payment milestones that update based on budgets and timelines. Choose from standard presets or create custom rules and ratios based on progress.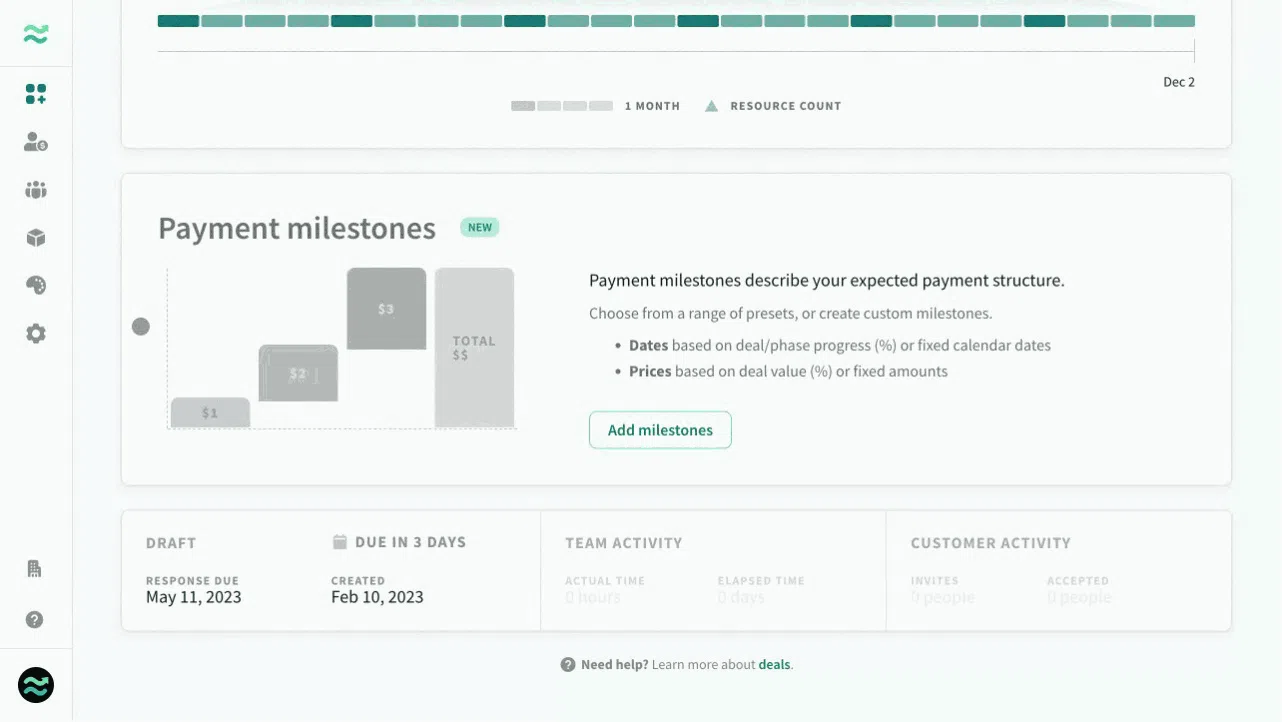 Ready to start your test drive?
Sign up for free to start delivering your best estimates.
30-day trial. No credit card required. Unlimited time on Free plan.