Enterprise ready
Bring your teams together and estimate more effectively.
Cross-functional collaboration made easy.
Fast-track teamwork with real-time collaboration, inline comments and filters that enable you to tag owners, link tasks, action items, and more.
Learn more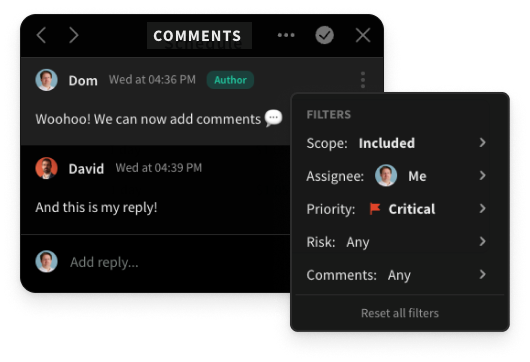 Enterprise single sign-on & permission levels
Securely manage access and provide users with a seamless sign-in experience, no matter where they're working. Control permissions for admin, approval and editing workflows.
Invite read-only guests for free
Guests are read-only users that can review and comment on deals. Guests don't contribute to your paid monthly seats. See our
pricing
for more details.
Quote in multiple currencies and rate cards
Set up per-deal exchange rates and sync with market FX rates. Use smart round-ups to generate whole-number quotes in customer's currency. Set up rates cards per regions, cost centres or panel.
Learn more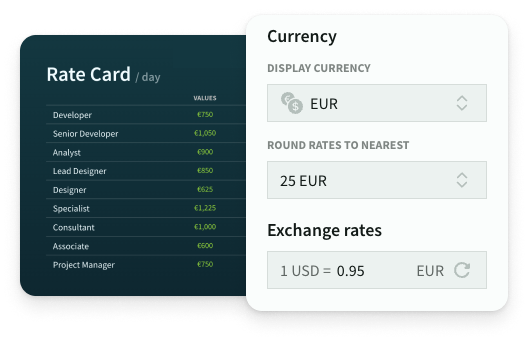 Scale productivity with workflow automations
Integrate with your existing processes with built-in no-code workflow automations and integrations. Got a specific platform you need integrated - talk to us.
Learn more
Enjoy a platform built for speed, scale and security
Estii is serious about security. Secure password-less authentication. Full 256 bit SSL encryption. Logically separated storage partitions per customer. Hosted on Cloudflare with built-in end-to-end security and privacy features.
Dedicated onboarding and support
Hit the ground running with complementary support for setup, training and integrations. See our
pricing
for more details.
Learn more
Ready to start your test drive?
Sign up for free to start delivering your best estimates.
30-day trial. No credit card required. Unlimited time on Free plan.