Intelligent project forecasting
Generate accurate schedules and resource plans on the fly with Estii's smart scheduler. Improve pipeline forecasts and balance client expectations against realistic timelines.
Accurately forecast demand
Improve stakeholder visibility and customer confidence in proposed timelines with dynamic resource plans driven by scope and capacity.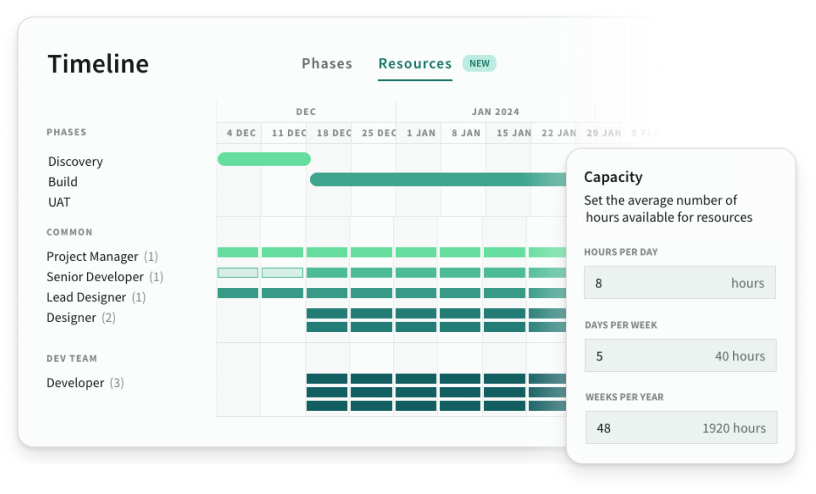 De-risk changes to deadlines and deliverables
Estii automatically calculates best-fit timelines based on scope, phases and project duration. Instantly adjust timelines to balance client expectations against internal capacity.
Eliminate the guess work from resource planning
Forecast scheduling impacts in real-time with dynamic role allocations. Control capacity, delivery and scheduling rules to intelligently split full and partial resources within a phase.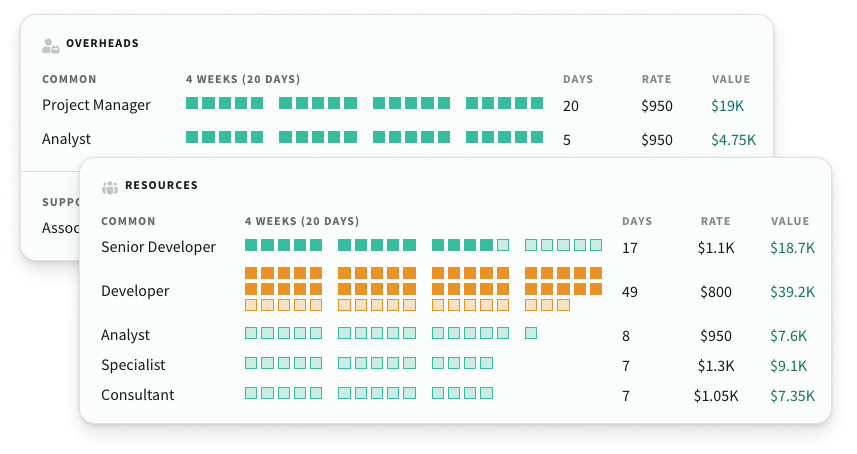 Allocate overheads that sync automatically to project duration
No more wrangling with overhead resources. With Estii, you allocate once and overheads automatically recalculate based on duration.
Level up your proposals and project planning
Generate stunning timelines for use in proposals. Streamline project planning and kickoff with resource plan exports.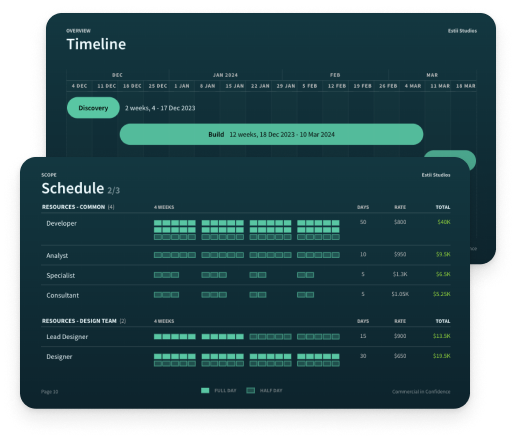 Ready to start your test drive?
Sign up for free to start delivering your best estimates.
30-day trial. No credit card required. Unlimited time on Free plan.