CFO / RevOps
Drive precision and profitability
Maximize consistency, visibility and profitability across your organization with Estii.
Sign off on commercial proposals with maximum confidence
Set pre-approved rates, price lists, currencies and margins to ensure bids align with commercial targets. Visual scope, margin and schedule breakdowns streamline approval processes.
Eliminate the blame game between sales and delivery.
Estii provides an intuitive UX that ensures easy adoption across teams with minimal training. Increase visibility, collaboration and consistency across costs, revenue and margin.
Understand service delivery at a deeper level
Augment forecasts with rich, consistent data on how services drive revenue and margin. Leverage detailed scope and commercial breakdowns to improve reports and strategy.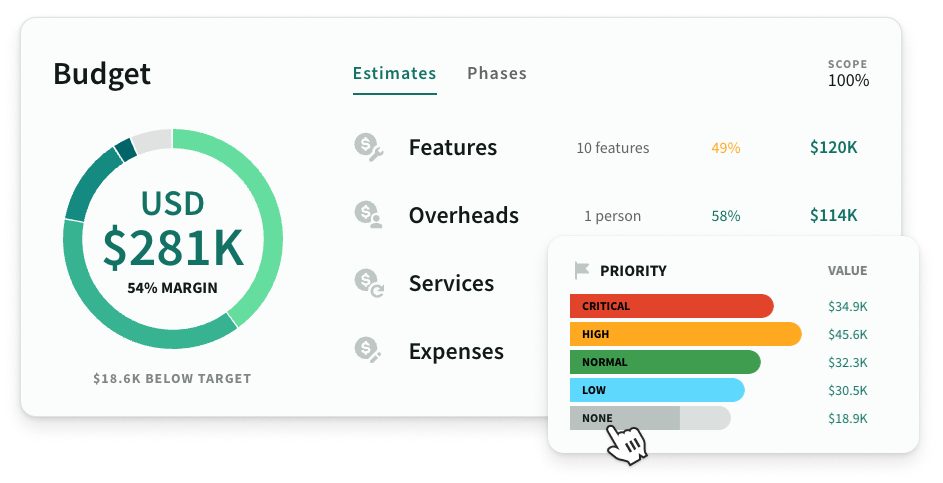 Increase customer retention with transparency and trust
Build trust with your customers and confidence in your estimates with detailed commercials and SOWs that help protect revenue and profitability after your sales to delivery handoff.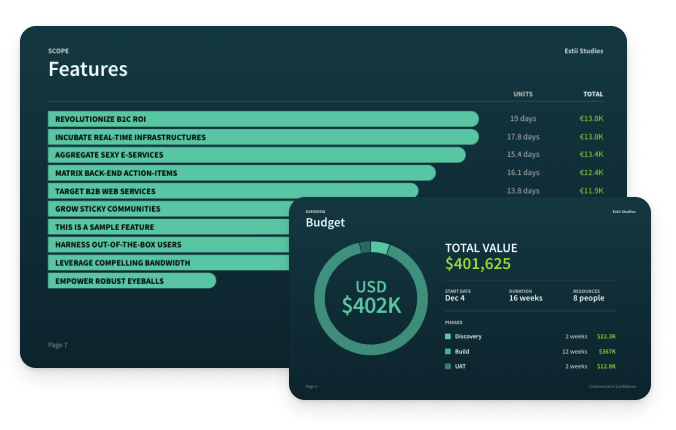 Seamless integration with your existing systems and tech stack
Synchronise data between Estii and your other platforms to maximise consistency. Automatically update Salesforce opportunities with latest price and generated proposals.
Ready to start your test drive?
Sign up for free to start delivering your best estimates.
30-day trial. No credit card required. Unlimited time on Free plan.