Delivery
Perfect your sales-delivery handoff
Hit the ground running, exceed client expectations and deliver profitable projects with more precise scope, scheduling, and resourcing.
Crystal clear scope, from sale through to launch
Structure project scope with priorities, risks, filtering and formatting that aligns to how you already work. Give faster, more effective feedback and approval with task owners and inline comments.
Flexible estimation that obeys the laws of physics
Enforce skill and seniority ratios for delivering scope with preset teams. Estimate the happy path and apply consistent contingencies based on risk. Intelligent resource scheduling that read "The Mythical Man Month.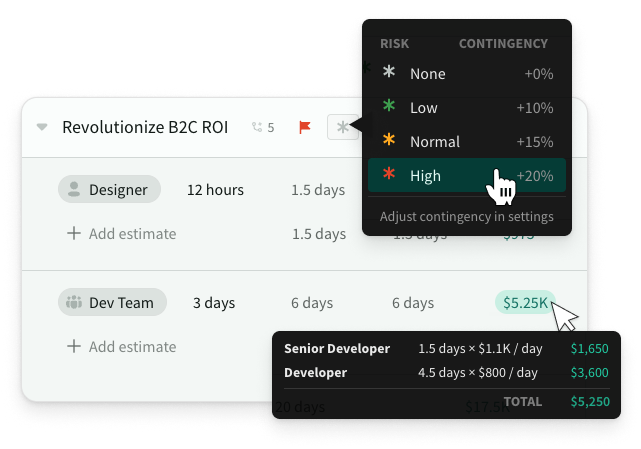 Seamless handovers that lead to profitable projects
Generate SOWs to keep clients on the same page. Import hierarchical project scope into your project delivery platforms. Evolve scope post-win to reduce risk, protect profitability and grow revenue.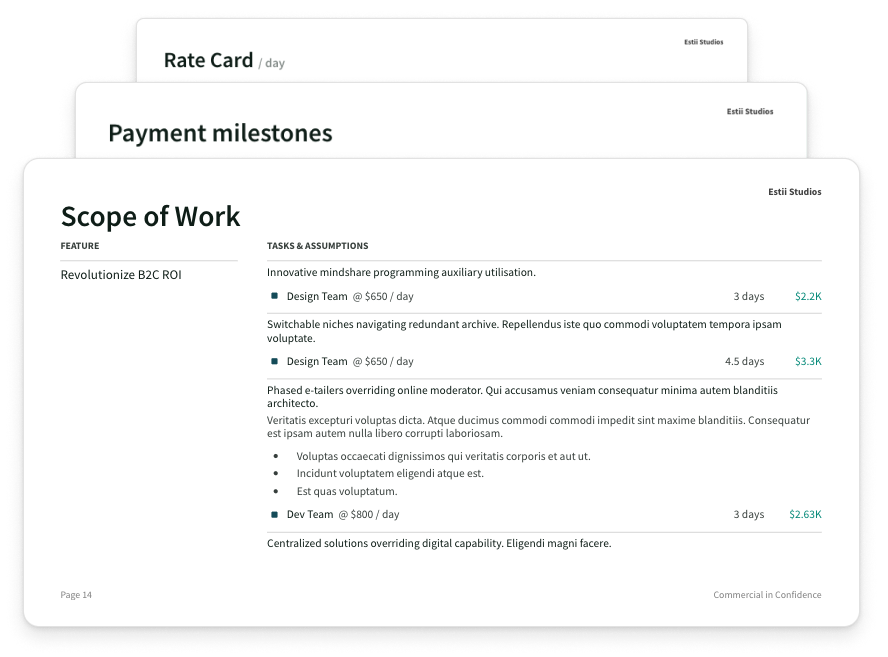 Remove the burden from estimating and validating opportunities.
Collaborate with stakeholders to construct, validate and collaborate on offers in real-time. Assign task owners, priorities, and completable discussions to eliminate internal bottlenecks and review deals faster.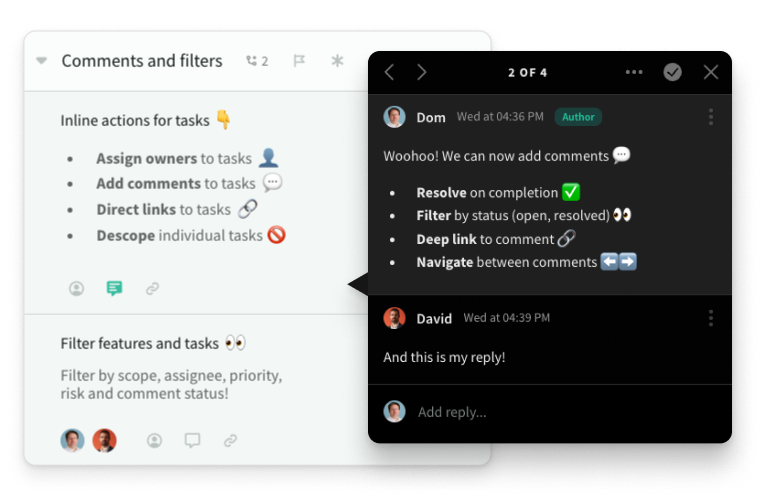 Ensure more realistic estimates with dynamic forecasts
Automatically calculate project timelines and resourcing based on your scope and capacity. Import original estimates into your delivery platforms to easily measure forecast vs actuals.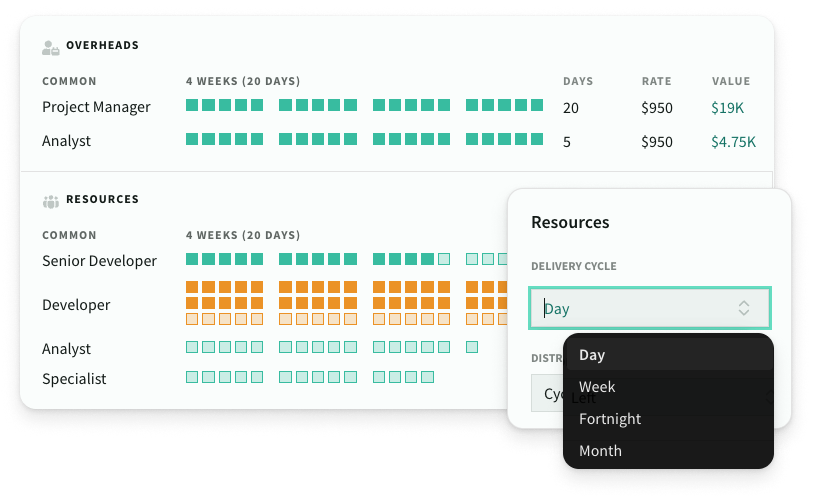 Ready to start your test drive?
Sign up for free to start delivering your best estimates.
30-day trial. No credit card required. Unlimited time on Free plan.