PMO
Forecast at scale with Estii
Increase precision and visibility of pipeline forecasts. Plan growth more effectively for unparalleled success.
Instant visibility of pipeline resourcing requirements
Know what is coming down the pipeline with high-level resourcing plans across multi-phase projects. Provide input into the sales process based on capacity with flexible scheduling of work.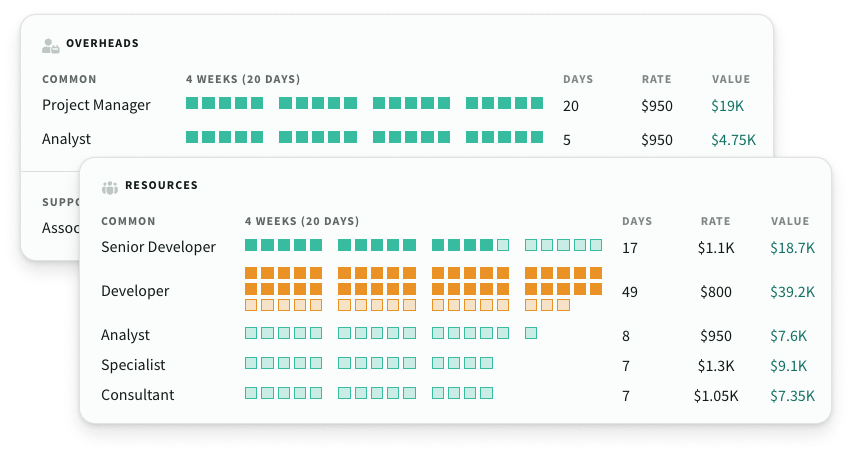 Enforce best-practices across new projects
Align estimates with your delivery approach: team structure, contingency, delivery cadence and more. Standardise delivery approach to ensure better project outcomes from the outset.
Align specific roles with skills, experience and seniority
Detailed breakdowns on the specific requirements to be delivered by resources. Make better decisions about staffing and quickly adapt timelines to accommodate.
Effective onboarding of delivery teams
Quickly bring teams up-to-speed on requirements, schedule, resourcing and milestones with detailed exports and documentation.
Ready to start your test drive?
Sign up for free to start delivering your best estimates.
30-day trial. No credit card required. Unlimited time on Free plan.