Sales
Close quickly, with confidence
Change scope and schedule without breaking a sweat (or your spreadsheet). Balance opportunity pricing against internal risk.
Coordinate input and feedback from across the business
Empower stakeholders to construct, validate and collaborate on offers in real-time. Assign task owners, priorities, and completable discussions to eliminate internal bottlenecks and approve deals faster.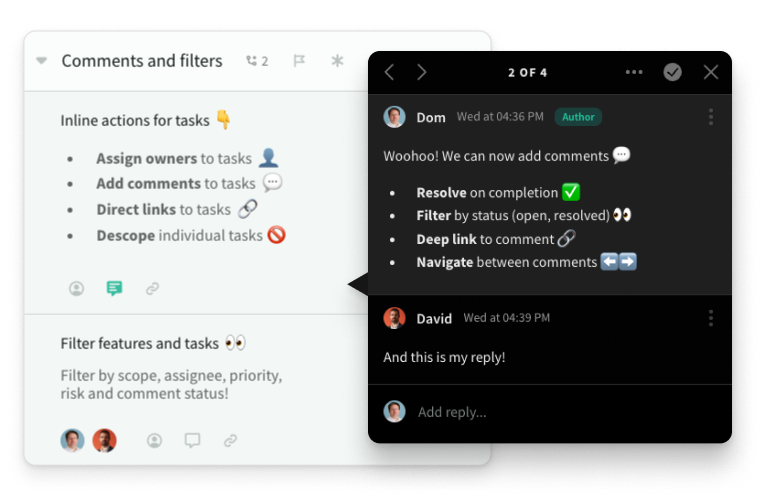 Negotiate changes to scope and schedule without breaking a sweat
Approve, negotiate and close deals faster, with real-time updates to scope, schedule and price that are driven by real data, not random hunches.
Automate proposals that dive deep
Build confidence in your offer with data-rich, carefully designed commercial proposals. Every change is instantly reflected across all outputs - no more manual copying of data out of spreadsheets.
Supercharge your existing workflows
Automatically synchronize data between Estii and your CRM. Export detailed calculations and forecasts to enrich data in your sales pipeline and business intelligence tools.
Fast, accurate qualification
Turn frequently requested scope into deal templates that allow your team to quality and size new opportunities in minutes.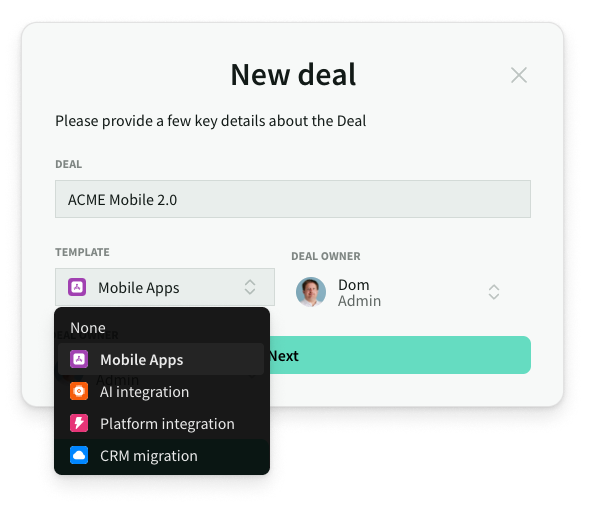 Every version, in one place
Approved deals become read-only, and subsequent changes automatically save a version. Create, manage and compare versions in one place, so you'll never loose track of what you sold.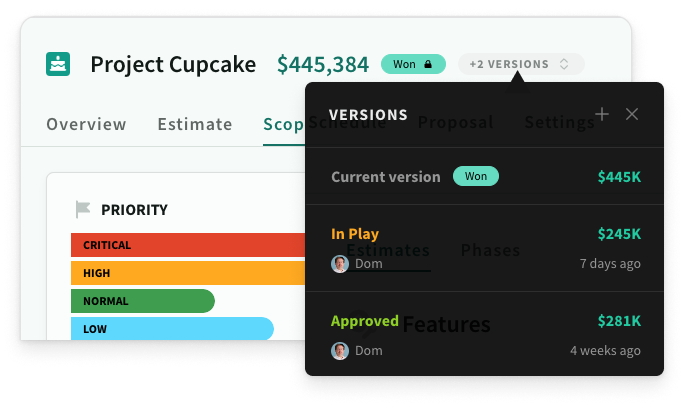 Ready to start your test drive?
Sign up for free to start delivering your best estimates.
30-day trial. No credit card required. Unlimited time on Free plan.